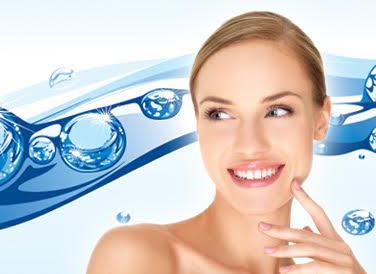 HydraFacial MD | The most sought after treatment in Beverly Hills! Reclaim Your Skin!
HydraFacial MD Technology:
One of the most important features of the HydraFacial MD technology and what sets it apart from old school technology such as microdermabrasion; is the Vortex Fusion delivery system. The spiral design of the tip, coupled with the pneumatic pressure from the machine, drives the AHA's, BHA's, peptides, antioxidants and nutrients straight to the dermal / epidermal membrane. This is the level that must be reached in order to facilitate cellular and tissue change. Microdermabrasion and other technologies that apply serums topically are only working at the stratum corneum layer, making the products and their delivery less effective. HydraFacial MD treatments can dramatically increase the overall health and wellness of the skin with instant results and no downtime. Through cumulative treatment our clients see a significant reduction in lines, wrinkles, hyperpigmentation, pore size, acne and rosacea. HydraFacial MD helps reverse the damage you've done, while giving you tools to protect your skin and achieve long term skin health.
$50.00 OFF your First Treatment
Skin health doesn't need to be complicated. We believe in immediate results that get people noticing. It's time to reclaim your skin! My Life. My Time. My Skin.
HydraFacial MD | 6 Steps | 30 Minutes | No Downtime | No Discomfort