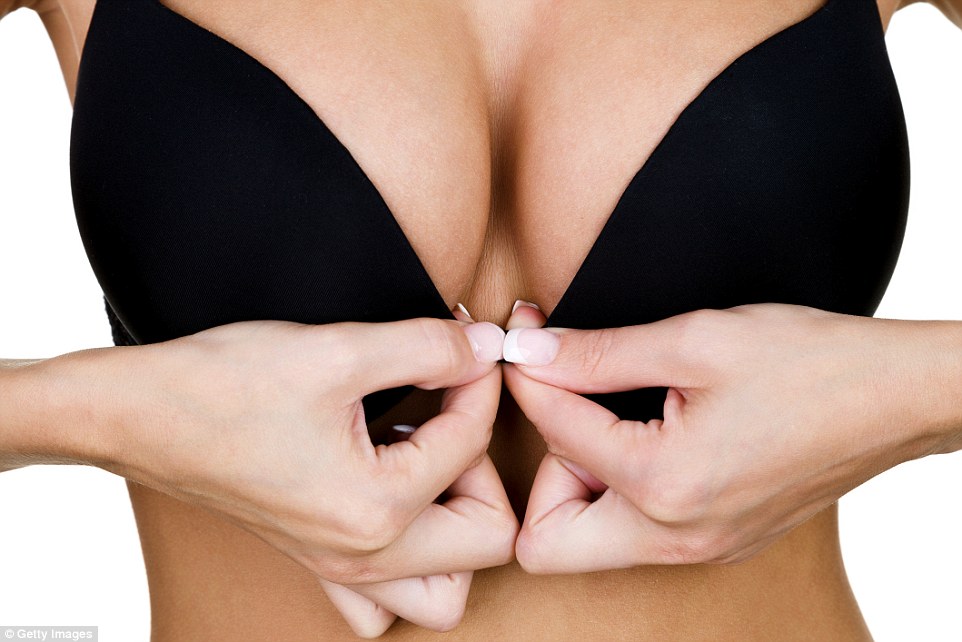 Breast Implant Revision Surgery
On average, up to 25% of Breast Augmentation patients will undergo some form of revision within 10 years of their original surgery. Revisionary surgery may be desired or necessary, in order to correct conditions that impact the appearance of your breast implants. Whether your original surgery was performed by Dr. Robert Turner or another surgeon, Dr. Turner will explain all of the options available as they pertain to you, to help optimize and refine the look of your breasts.
If you have breast implants and are experiencing complications, abnormal appearance or you are simply ready for a change, a consultation with Dr. Turner will provide the answers and options you may be looking for. Depending on the procedure and because you already have implants, your procedure may be partially or even completely covered by implant warranties or provincial health plans. In many cases where a patient has become dissatisfied with the appearance of their breasts, the issue is related to changes of their anatomy and not the implants themselves. In other words, new implants may not be required in order to improve breast aesthetic.
Some of the most common reasons for revision include:
Breast Implant Size Change – our desires and our vision of the "ideal" breast size may change over time due to current fashion trends, life circumstances, pregnancies or weight fluctuation. Replacing older implants with a larger or smaller volume size is one of the most common reasons for revision
Changing Implant Type – sequential advances in silicone implant technology may be a factor in your desire for new implants. The implants used today are far superior in every way to those commonly used in the past. Concerned about the safety of silicone implants? Check out this post: Silicone Implant Safety
Capsular Contracture / Breast Implant Hardening – is the most common complication following breast augmentation and occurs in roughly 5-15% of cases. When a foreign object (implant) is placed in the body, our body's natural defence is to create a layer (capsule) of fibrous tissue surrounding the object, creating a protective barrier. This layer of tissue is natural and does not cause harm to us or our health. However, over time this tissue can thicken and tighten/contract (thus; capsular contracture). Sometimes the capsule's tightening can cause distortion in the appearance of the breast, asymmetry, hardening and tenderness if left untreated for a long period. Breast massage performed daily for at least the first year following a breast augmentation surgery is your best defence against this, but doesn't guarantee you won't develop capsular contracture
Implant Malposition – over time or immediately following surgery your breast implants can appear to be sitting too high, too low, too far off to the side or unevenly on the chest wall
Bottoming Out – occurs when the breast implant(s) slips below the natural breast crease
Breast Lift / Mastopexy – breasts undergo change overtime and may begin to sag or droop. During a breast lift surgery the loose excess skin is removed and the areolas are repositioned, resulting in a more youthful and uplifted appearance
Rippling – visible ridges or wrinkles of the implant can be seen and/or felt through the skin. Rippling can be due to many different factors including capsular contracture, thinned skin and tissue, older implant types such as saline or textured shell implants and malposition of your implants
During your consultation, Dr. Turner will provide examination and recommendation based on your current anatomy and aesthetic goals. A significant portion of Dr. Turner's Winnipeg based practice is dedicated to Breast Revision Surgeries. Through the word of mouth referrals of satisfied clients since 1996, Dr. Turner quickly became one of Western Canada's busiest, most highly recommended and experienced Breast Surgeons. Dr. Turner is a board certified Plastic Surgeon who specializes in Cosmetic Plastic Surgery of the breasts and is dedicated to consistently sharpening his craft and expertly supporting his patients decisions for procedure.
Quick Facts About Your Breast Augmentation or Revisionary Surgery
| | |
| --- | --- |
| Breast Augmentation | Enhance the volume and shape of your breasts. |
| Length Of Surgery | 1 to 1.5hrs |
| Type of Anesthetic | General anesthesia is most commonly used for breast surgery. |
| Return To Work/Light Activity | 5 to 7 Days |
| Recovery Time To Physical Activity (Exercise) | 4 to 6 Weeks |
| Longevity Of Procedure | Permanent, however, your breast shape can change with time (aging), weight fluctuations, or pregnancies. |
Breast augmentation can achieve dramatic and beautiful results on its own, as well as in conjunction with other cosmetic surgical procedures. It is sometimes recommended that breast augmentation be combined with a breast lift to achieve more satisfying results.