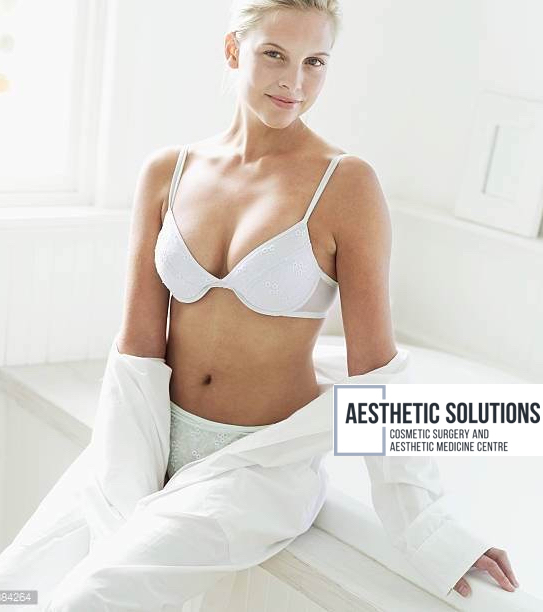 Considering Breast Augmentation?
Dr. Robert Turner is one of Canada's busiest, most highly recommended and experienced Plastic Surgeons specializing in breast augmentation surgery. Dr. Turner performs hundreds of breast surgeries in Winnipeg each year, with patients travelling in from all over the Country for his expertise. Breast augmentation is one of the most popular procedures for women and is designed to enlarge the breasts, enhance the shape or restore volume that was lost, due to pregnancy or weight loss. Breast implant surgery can correct breast asymmetries, contour abnormalities and restore a more youthful appearance to the breasts. Breast augmentation will increase the fullness and projection of the breasts and can also improve the balance and proportions of your figure. Many women feel that breast augmentation has significantly improved their self-image, self–confidence and the way they feel about themselves.
Breast augmentation is a highly individualized procedure and you should do it for yourself, not to fulfill someone else's desires or to try to fit any sort of "ideal" image. Breast augmentation can produce dramatic and beautiful results on its own, as well as in conjunction with other cosmetic surgical procedures such as mastopexy (breast lift).
During your consultation with Dr. Turner, the different styles of implants available will be discussed and your own measurements will be taken so that we can ensure the correct proportions are recommended to fit your body appropriately. During your in office sizing, Dr. Turner will guide you through the process (based on your measurements and anatomy) but ultimately, the size choice is yours. After all, each persons idea of the perfect look is very individual and we want to ensure that you're able to reach your personal aesthetic goals & achieve the look you're hoping for. During consultation, the rapid recovery procedure, including expected outcomes, risks, benefits, and other critical details will be discussed thoroughly as they pertain to you.
 

BREAST AUGMENTATION QUICK FACTS

Goals of procedure
Enhance breast volume, improve shape
Length of surgery
1 hour
Type of anaesthetic commonly used
General anaesthesia
Recovery time
5 – 7 days
Recovery time to physical activity
4 – 6 weeks
Longevity of surgery
Permanent, but the breast shape can change with time (aging), weight fluctuations or pregnancies